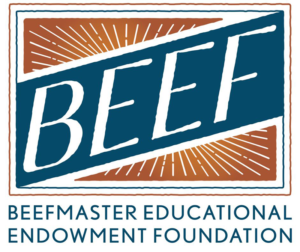 At BEEF we believe in providing Beefmaster youth with incredible scholarship opportunities to pursue the career of their dreams. These 4 scholarships are awarded to students at the JBBA Convention each year.

BEEF Scholarships Awarded Since 2010
$83,500

BEEF Advisory Accounts for SEBBA,
Lone Star BBA And Wagner
$24,000

Total JBBA Scholarships Awarded
$107,500
We thank our Beefmaster Breeders & Sponsors for paying it forward, investing in young men and women who will be in our field for years to come.